Affairs In Music: Three More Songs About Affair Dating
You loved our last "Affairs In Music" post, so AffairDatingGuru.com is here to bring you another. Check out these three tracks about affair dating now! This time, we decided to go the fictional route…
Careless Whisper – Wham!
George Michael wrote this song when he was just 17 years old. In the beginning, he is trying to convince his partner to not pry, and to stay ignorant of the affair he may or may not have had:
"To the heart and mind, ignorance is kind. There's no comfort in the truth. Pain is all you'll find."
But soon after he realizes that they both know the truth and that she is going to leave him:
"Tonight the music seems so loud. I wish that we could lose this crowd. Maybe it's better this way. We'd hurt each other with the things we want to say. We could have been so good together. We could have lived this dance forever. But now, who's gonna dance with me? Please stay…"
Although this song is fictional and not based on any of George Michael's real-life experiences, it is still one of Wham!'s most popular songs of all time and is one that solidified George Michael as a master songwriter from a young age.
I'm F*cking Matt Damon – Sarah Silverman
Although Sarah Silverman is not primarily a songwriter or even a singer, she is a hilarious comedian who created this song about having sex with Matt Damon as a joke for her then-boyfriend Jimmy Kimmel's birthday. The reason for her choice of Matt Damon was because of his and Kimmel's long-running pseudo-feud that includes Kimmel, "My apologies to Matt Damon; we ran out of time" at the end of all his shows. A particularly great set of lyrics from the song include:
"I'm f*cking Matt Damon. I'm sorry but it's true. I'm f*cking Matt Damon. I'm not imagining it's you. I'm f*cking Matt Damon. On the bed, on the floor, on a towel by the door! In the tub, in the car, up against the mini-bar!"
Even though this song is fictional and no real affair dating took place here, that doesn't make it any less hilarious!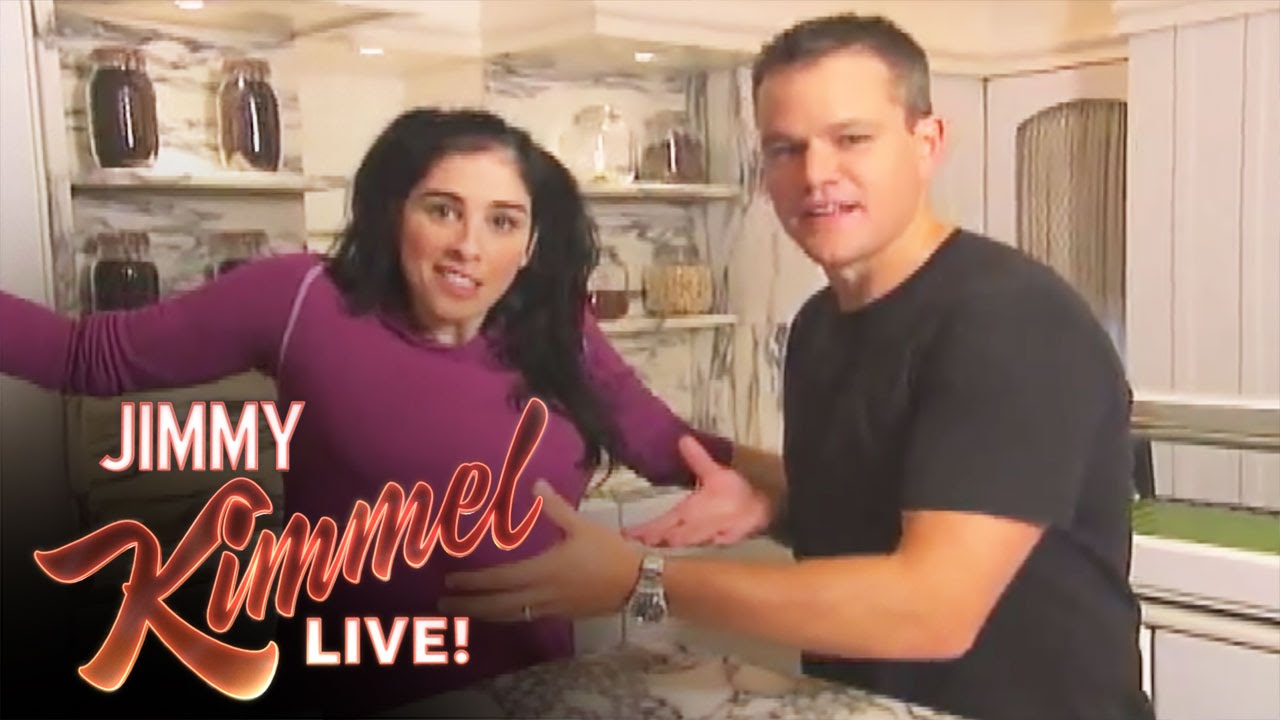 Scotty Doesn't Know – Lustra
"Scotty Doesn't Know" was done exclusively for the movie EuroTrip. It was written and performed by the band Lustra, but in the film the lead singer is played by none other than Matt Damon! The lyrics of the song are meant as a sort of wake-up call to the main character Scotty and the whole night kicks off his desire to get away from his hometown and head for Europe. Some of the more brutal lyrics of the song include:
"Scotty doesn't know that Fionna and me do it in my van every Sunday. She tells him she's in church, but she doesn't go. Still, she's on her knees, and… Scotty doesn't know, oh. Scotty doesn't know-oh."
And:
"I can't believe he's so trusting, while I'm right behind her thrusting. Fionna's got him on the phone and she's trying not to moan. It's a three way call and he knows nothing. NOTHING!!!"
Oof. What a way to find out! Good thing this wasn't a documentary!